This may take a few minutes to download,
but if you're into jumping like I am,
IT'LL BE WORTH IT!

The latest
SANGB,2000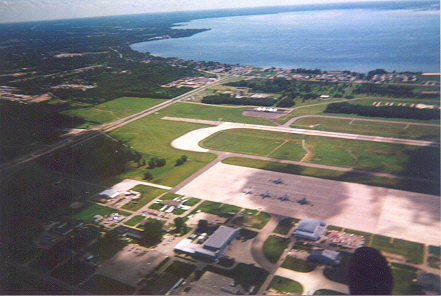 The DZ, Selfridge ANG BASE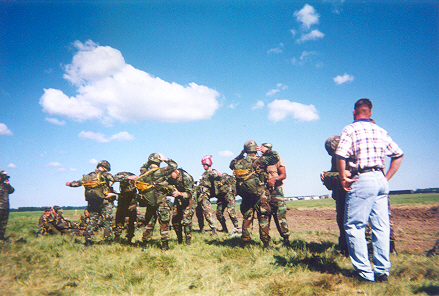 Another JMPI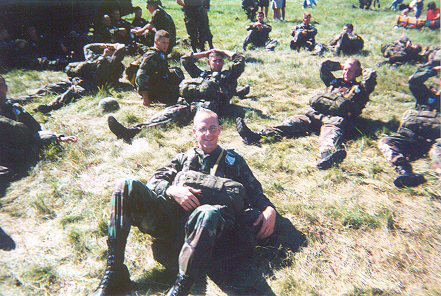 Now...for the long wait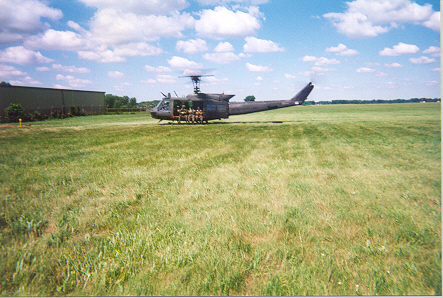 AT LAST....it'll be over in a few minutes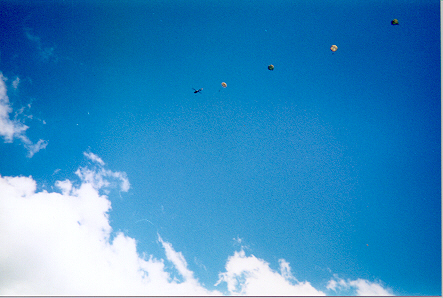 AGAIN....It's a pretty sight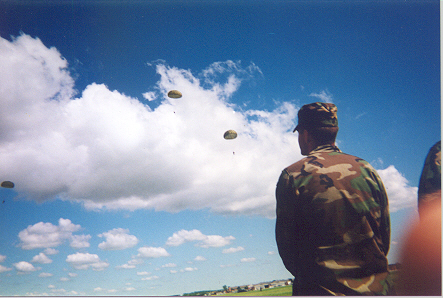 Prepare to land!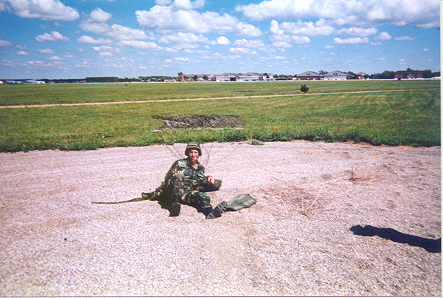 Nice job...right on the peagravel

The jump on Alpena, Michigan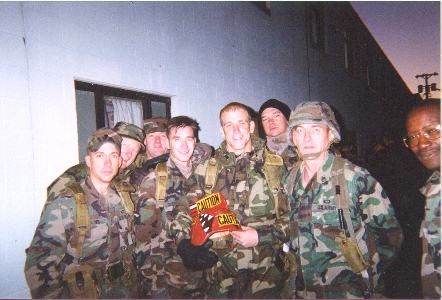 Some guys in my Platoon from left to right
Adkins,Kyle,Skabardis,Sven,Bommersbach,Newton,Koscielny,Savoy
(Can you pickout the cherry jumper?)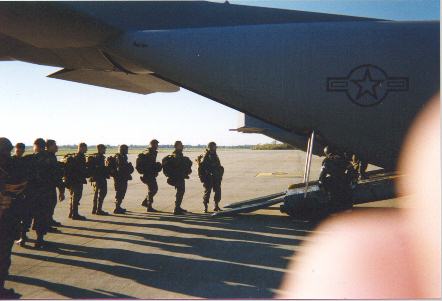 Making a Hot Load on a C-130 Hercules.....and going to the Alpena DZ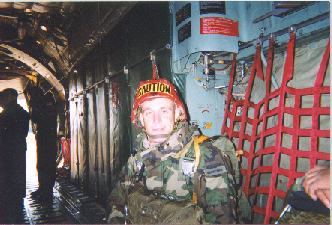 In the C-130
You guessed right...here he is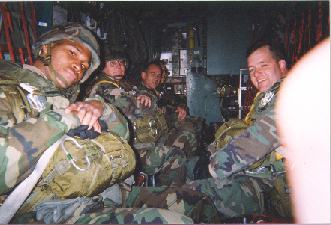 Still in the C-130
They all look like Skarbardis.... (on the right)
but they all feel like Farley (on the left)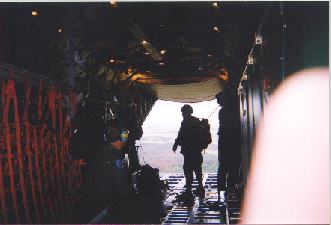 Tailgate's down......getting close to Alpena DZ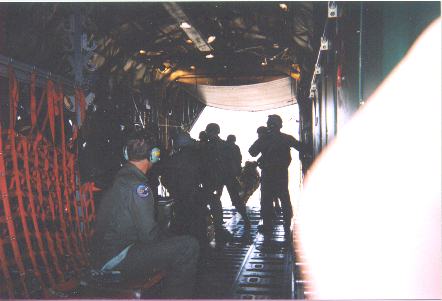 The Jumpmaster says "FOLLOW ME!........" and makes his exit
(The Air Force guy in the foreground isn't going
to get too close to that open tailgate back there)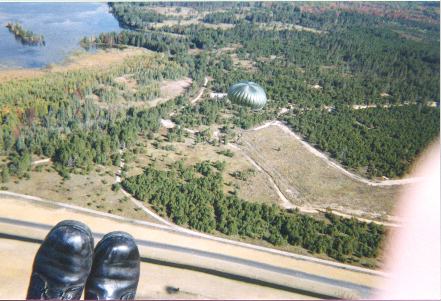 A look at the one split second just after you take that step,
your canapy has just started to deploy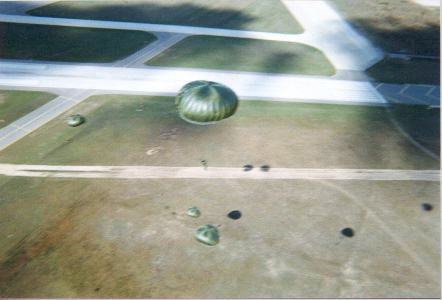 Here's what it looks like after you check to make sure all your stuff's right

(Killer) Miller DZ, Grayling, Michigan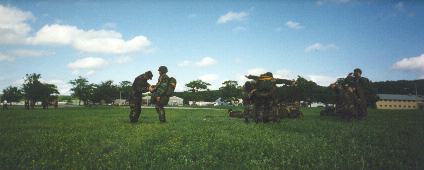 Jump Masters Parachute Inspection (JMPI),
I guess some guys don't put 'em on right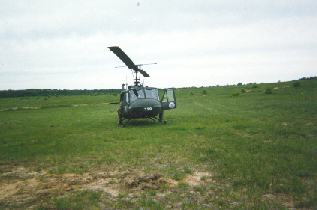 A UH1H chopper, our mode of transportation this time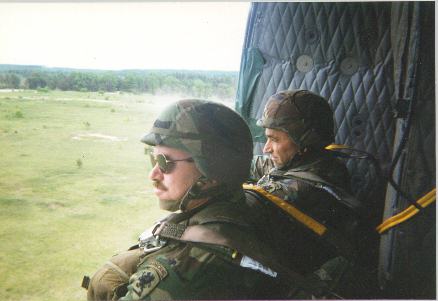 Just took off. Here's Fox and Delveccio.
Delveccio is sitting in the spot they call the "hell hole" on a chopper
I'm on the other side. going up to 1500 ft. AGL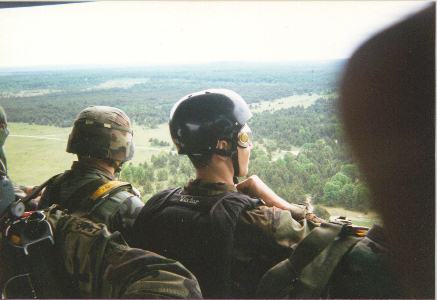 Sven's got the funny helmet on, he's gonna make a dive


This could be me. It's a pretty sight.

Sven's making his exit....it's alot higher than 1500 ft.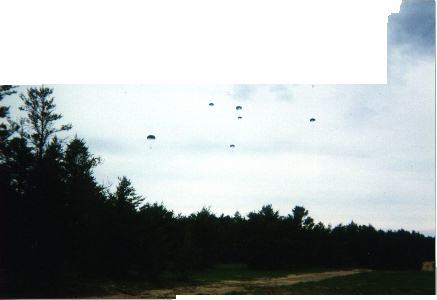 This is the load that went right after we
did.....another load gets dropped in the trees
CO. F's ASSULT ON SELFRIDGE ANB

BACK TO THE MILITARY PAGE

TABLE OF CONTENTS

Mainchute.com