SANB AIRSHOW 2000
Now see what 60 lucky paratroopers from Co. F 425th INF (LRS) like to do best.
Jump out of airplanes (and....show off doing it).

The Invasion of the Selfridge ANG Base
Airshow,2000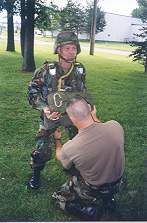 Here I am getting JMPI'd
(Jumpmaster preinspection)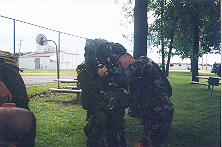 Here's Savoy getting his JMPI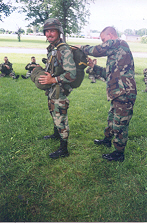 And Austin getting his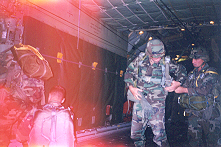 Uh Oh...there's something funny here.
Welllll... count to four and yell GERONOMO, and see what happens.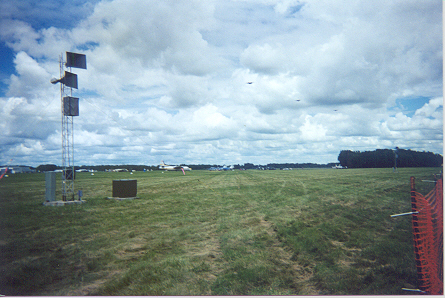 3 C-130 Hercules Aircraft approaching
the Drop Zone carring 60 paratroopers
from Co F, 425th Inf (lrs)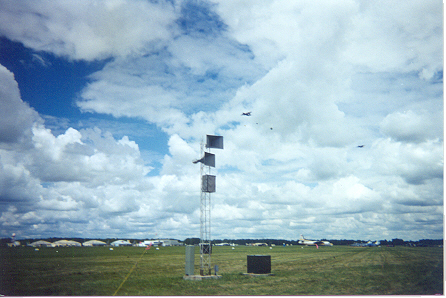 1st and 2nd paratroopers from the 1st stick, 1st aircraft.
The invasion begins.

Now we're moving. There's a man standing in the
door of the 2nd aircraft waiting for our turn. (I was in that plane)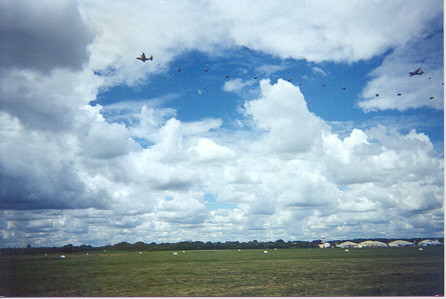 2nd plane starts to unload...can't wait to get out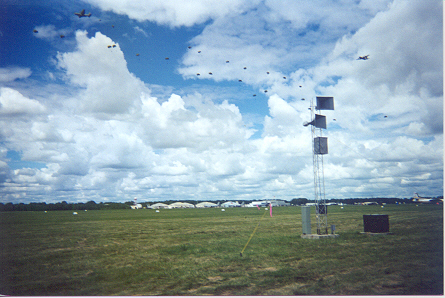 The man in the door of the 3rd plane can't wait to make his exit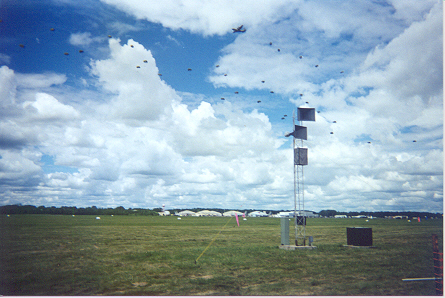 They're going!

Everybody's out and
seems to appear there aren't any problems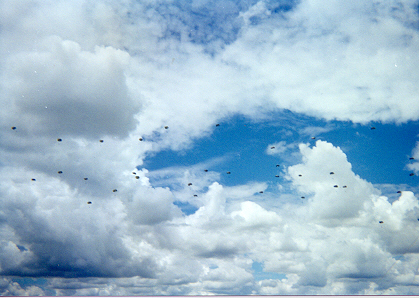 The float down was extremely nice this day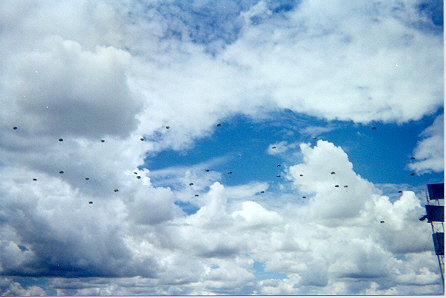 You can't see it in this picture,
but all 60 paratroopers are in the air.
Invasion eminent...

MORE JUMP PICTURES

BACK TO MAINCHUTE.COM